How We Can Help
Seasoned Life Transitions, Inc. helps seasoned life people, otherwise known as seniors, located in Dallas, Richardson, Plano, McKinney, Park Cities, Garland, Rockwall, Royce City, Rowlett, Greenville, Forney, Mesquite, and other communities within the North Texas or Northeast Texas area downsize their home. We help sell their collectibles, and other personal and household items, for income for future care or enjoyment of life. After a free consultation, we will evaluate, organize, and consign the cherished possessions of "seasoned life" people as they need to make adjustments to their living situation. Our staff aims to educate people on the advantages of downsizing early. We help them reach goals and free resources to enjoy life now. Taking action now means more space, more freedom, and more money. Use those resources to move forward into that dream community/home. Check off things on their bucket list.
Seasoned Life Transitions, Inc. is a leading Rockwall professional organizer on FindMyOrganizer.com!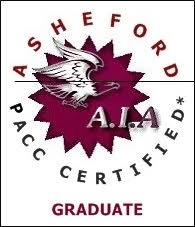 Downsizing Services and Estate Sale Services Offered
Our services include evaluating the client's space and possessions to determine areas that can be organized, evaluate any income potential, and prepare a plan that meets the client's goals. Our company can improve the flow of the existing home and aid in reducing the items in order to move into a smaller space. We will also evaluate and appraise collectibles. Seasoned Life Transitions hopes to consign and sell these collectibles and cherished possessions either on a consignment basis or through estate sale services to create a financial resource for a client's current or future situation.
We can also help with disposing or donating items that have little potential for resale. Many of our projects have involved preparing the personal property for an estate sale prior to the home going on the real estate market. We have had great success in decluttering a home, staging the home for sale with the current furnishings, and selling the personal property. We happily work with real estate agents and their clients.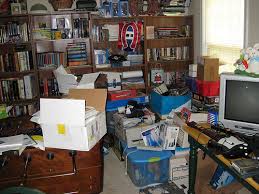 It is our goal to encourage seasoned life people and their families to plan ahead. We can help avoid the overwhelming tasks involved with downsizing and transitioning from one phase of life to another. Due to either the lack of planning or just the overwhelming nature of the task, individuals are often leaving the burden of sorting through possessions to their children or other relatives. Don't wait for a death, divorce, or debt to occur before you downsize.
Do not expect that your kids or other family members want or value your "antiques" or "collectibles" the same way that you do. The younger generations, like Generation X or Millennials, are typically more minimalists. They live in the moment and want freedom to come and go as they please. They do not want stuff to be a burden. If you want your valued collectibles to go to someone else who will love and cherish them as you have, consider selling them to another avid collector.
For those that are needing help with clearing out a parent or loved one's home, we still can help. Downsizing a home is never easy and can be stressful. Let us help take that burden off your shoulders. Seasoned Life Transitions can help with decluttering a home, help with selling the contents of a home or liquidating a household, getting rid of your parents stuff when they need to move into a smaller home, consigning antiques and collectibles, holding life event sales; elder's clearing sales; local estate sales; or whatever one calls them. We prefer life event sales.
Through either a life event sale or selling collectibles online in our consignment website (www.collectiblesclearinghouse.com) or other websites and social media, we can be a place where you can sell your antiques and collectibles. We will also utilize our growing community of professionals and collectors that have an interest in certain antiquities to find the perfect home for your cherished possessions. We can assist in antique consignment or finding a buyer of where to sell your collectibles.
Listen to a podcast on Senior Talk from Elder Options of Texas, featuring Kim Lawrence and Seasoned Life Transitions, Inc. Podcast link: https://www.elderoptionsoftexas.com/texas-senior-talk-podcast.htm
Appraisal Services Offered
Kim Lawrence, a graduate of Asheford Institute of Antiques, is PACC and USPAP certified as an appraiser of antiques, collectibles, and memorabilia. PACC stands for The Professional Appraiser Code of Conduct and USPAP stands for Uniform Standards of Professional Appraisal Practice. We are certified to follow ethics, code of conduct and follow the standardized procedures in performing professional appraisals on personal property for a variety of intended uses, such as for insurance, personal knowledge, resale, or legal proceedings (divorce, estate settlement, or bankruptcy). Appraisal services are billed by the hour or a flat fee based on the assignment and scope of work. We are happy to help with appraisals as a stand alone service. They do not have to be connected to downsizing services.
Seasoned Life Transitions, Inc. is Bonded and Insured. For a free consultation, call us or use this link to contact us: https://www.seasonedlifetransitions.com/consultation-contact-us/ . You can also follow our blog related to many topics focused to the seasoned life community: www.theseasonedlifeblog.com .